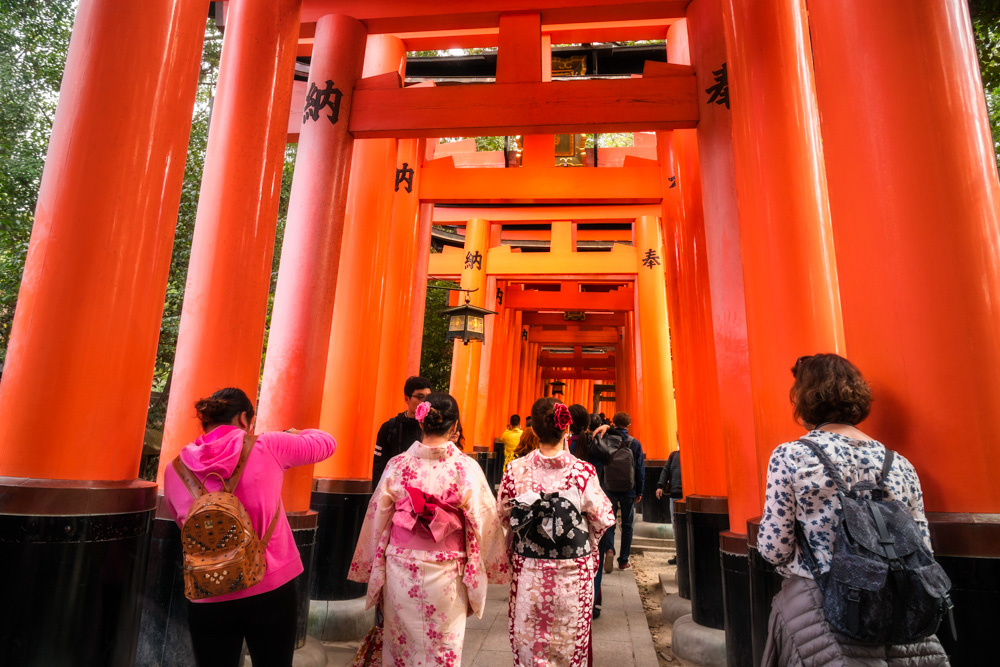 Fushimi Inari Torii Gates in Kyoto
I put together the slideshow below from my pictures in order to show you the experience of people walking up the mountain at Fushimi Inari Shrine in Kyoto, also called Senbon Torii.
The sight of the brilliant vermillion torii all lined up is magnificent, and perhaps one of the most iconic views of Japan.
It is said that there are about 10,000 torii lining this road up the mountain. These torii gates are not just meant as decorations. There is a custom that, if wishes come true for someone that has visited and prayed at the Fushimi Inari Shrine, they will revisit and dedicate a torii to the shrine. The writing on the torii themselves bears witness to this tradition.
Many people dress up for the occasion in colourful, traditional Yukata. An added bonus for me was also the forest's autumn colours!
Isekai (rebirth in another world) is a popular genre in the East, but if you were to search Japan for a real-life entrance to another world, this would probably be it!
I also created some time-lapses with more Torii Gates: you can see them here.
If you would like to know more about Japan, have a look at my previous blogs here.
To see more from our experience in Kyoto check out my 'Best of Kyoto' Photobook PDF. 
Share this article on your social network: