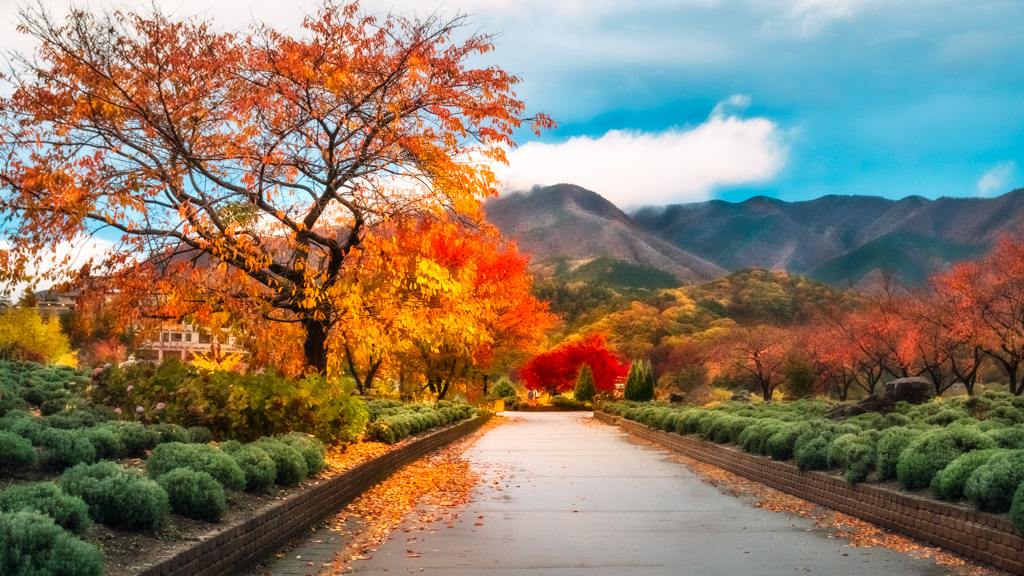 Spectacular Fall Colours in Japan
Living in Australia is great, but it makes me a bit nostalgic about the season changes we experienced in Europe in our childhood, like the colours of the autumn foliage and the winter snow. However, until we visited Japan, I had never seen such wonderful fall colours! Japan is well known for its cherry blossom festival in spring, but it should also be celebrated for the beautiful colours nature shows off in autumn. The Autumn Festival in Japan is special!
To illustrate this point, I have compiled the slideshow below with some of my images taken in autumn, featuring some of the most iconic Japanese historic places, gardens and parks.
Music: 'Bright Orange' by Pleasant Pictures Music Club
Video content in order: Autumn foliage, colourful maple leaves; Japanese Zen Garden at the Golden Pavilion in Kyoto; Hibiya Park in Tokyo; the Silver Pavilion in Kyoto; Himeji Castle and Koko-en Gardens in Himeji; Mount Fuji and the picturesque Fujikawaguchiko, a resort town on the side of Lake Kawaguchi; Itsukushima Shrine and the famous Torii Gate on Miyajima Island; the famous Kiyomizu-dera temple's surrounded by the forest turning to autumn colours on Mount Otawa in Kyoto; the Peace Park in Hiroshima at night; and back in Tokyo for the Autumn Festival at the Imperial Palace.
Hope you will enjoy my slideshow as much as I enjoyed making it!
Most of the images you can see in the slideshow video can be found in my Travel Galleries under Japan Autumn Colours here or in my Adobe Portfolio here.