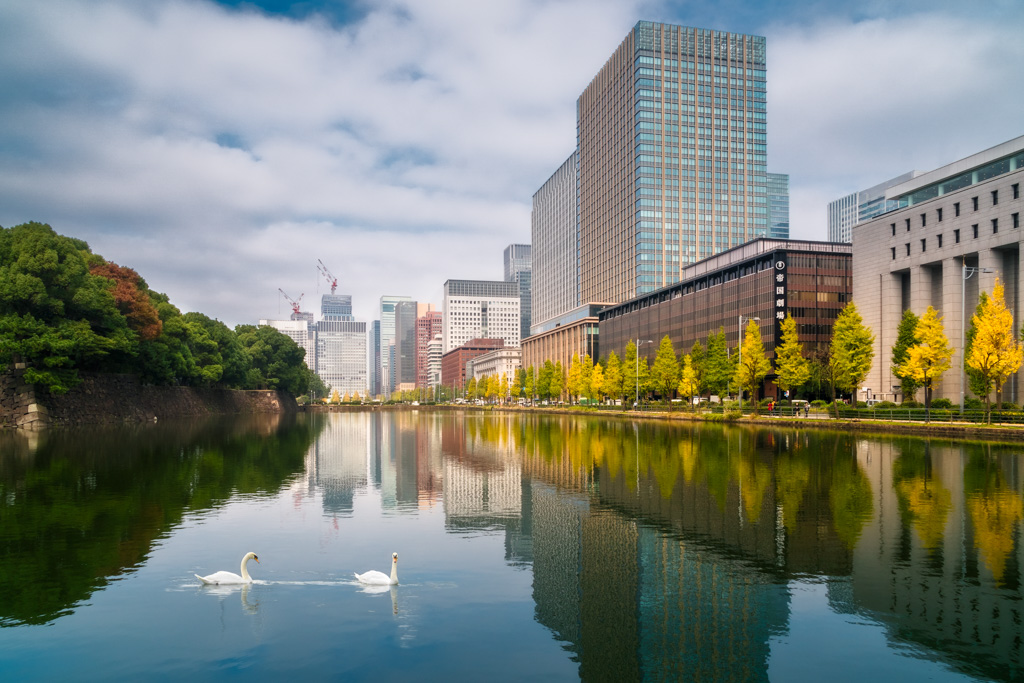 Tokyo City Centre – Day Walk
Walking from Tokyo Train Station to the Imperial Palace and surroundings
In the Slideshow below I want to illustrate 24 hours of or one day from our trip to Japan, starting with our first impressions when we arrived in Tokyo:
We arrived in the evening, but we still had time for a wonderful journey through Tokyo City Center. It is very safe to walk the Tokyo streets at night. We enjoyed the city lights, the modern architecture and the occasional traditional shrine in-between.
Music: 'A Walk in the Redwoods' by Pleasant Pictures Music Club
The next day was even better. We walked from the historic brick building at Tokyo Train Station in Chiyoda's Marunouchi business district to the Imperial Palace grounds and Kokyo Gaien National Garden.
We enjoyed the beautiful urban cityscape, with streets lined up with colourful trees in autumn. The skyscrapers of downtown Tokyo are reflected in the water of the canal around Tokyo Imperial Palace. The National Theatre, staging kabuki plays and Nippon Budokan hosting rock shows, are important points of interest we passed by.
The Imperial Palace is a 'must' when visiting Tokyo, with its moats, gates, towers, fortified walls and above all the historic Edo Castle. A popular location for photographers is Seimon Ishibashi Bridge. Its stone arches reflected in the water look like circles, therefore it is also known as 'Eye Glasses Bridge'. A stroll through the Imperial Palace East Gardens is as beautiful in autumn as it is in spring. Only different.
In between, we visited Hibiya Park where the Autumn Festival was in full swing. I tell you all about it in my article here. We passed by Ginza District, a premier shopping district in Tokyo at the always busy Sukiyabashi Crossing.
We ended up in Hibiya Godzilla Square, with beautiful modern architecture and the Shin Godzilla statue, based on the famous Japanese radioactive monster movie character.
You can find some of the images from the slideshow in the Japan Travel Galleries here and in Adobe Portfolio here.