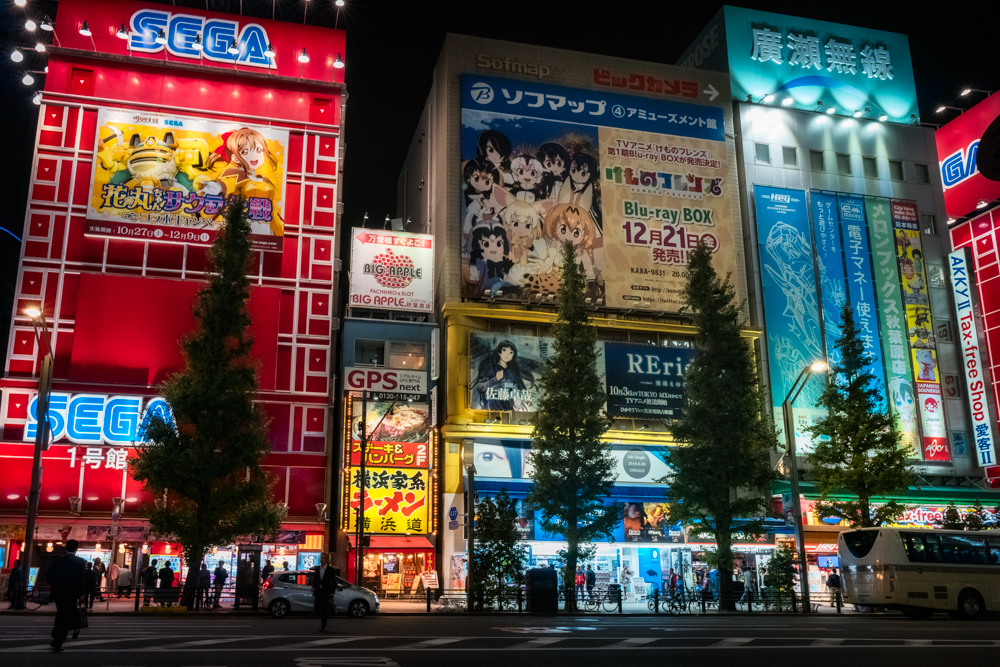 Around Tokyo-Visiting Shinjuku and Akihabara
In my previous post about Tokyo, I covered the aerial cityscape views and some modern architectural towers. In this new post, I would like to talk about the street-level experience. I already mentioned that I loved to walk the streets of Tokyo. These are safe to explore, night and day, and you will always encounter something interesting.
When you think of Tokyo, you think of a huge metropolis of 13 million people, and of course, there are important transport hubs, business districts, and high rise buildings that come into this equation. But there is something about it that makes Tokyo more accessible: it feels much less overwhelming than you would expect when you actually walk the streets directly. The secret of its appeal probably lies in the way it's organised: Tokyo's constant use of mixed zoning, which means you can find small shops and eateries next to shopping malls and skyscrapers, historical buildings and parks, as well as residential areas next to shrines. On top of that, the local people are extremely friendly and patient, and they will take the time to give you directions if you ask for help.
Shinjuku by Day
Train Stations are not only for transport. They are real commercial hubs where you can find everything you might need on your way to work, or coming back home. Shinjuku is a major ward in Tokyo: a large entertainment, business and shopping area with the world busiest train station, handling more than 2 million passengers every day. We had accommodation in Shinjuku for a few days, this was our home base when visiting.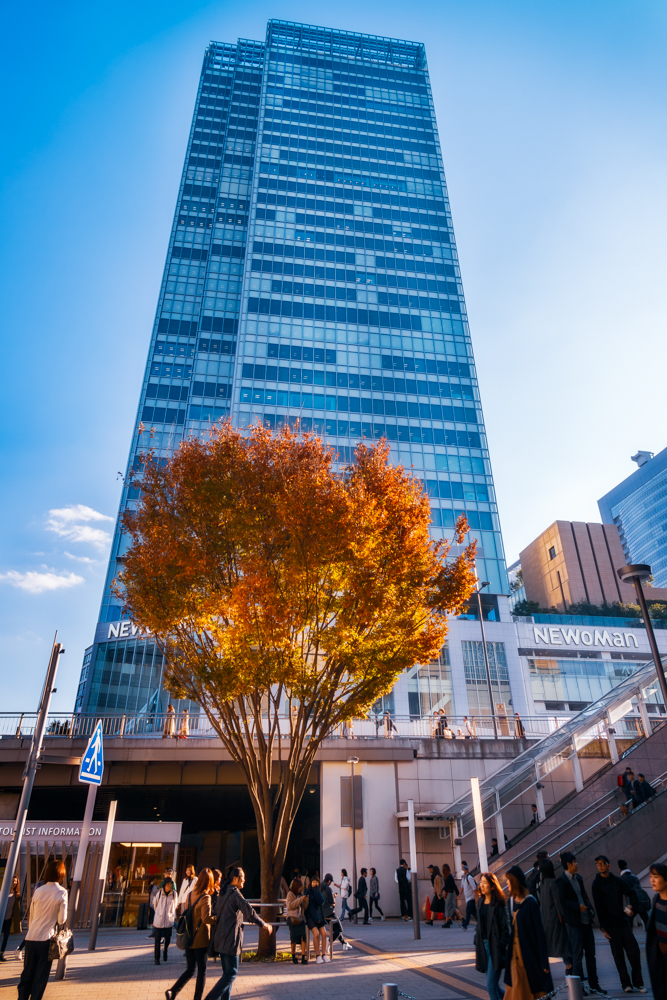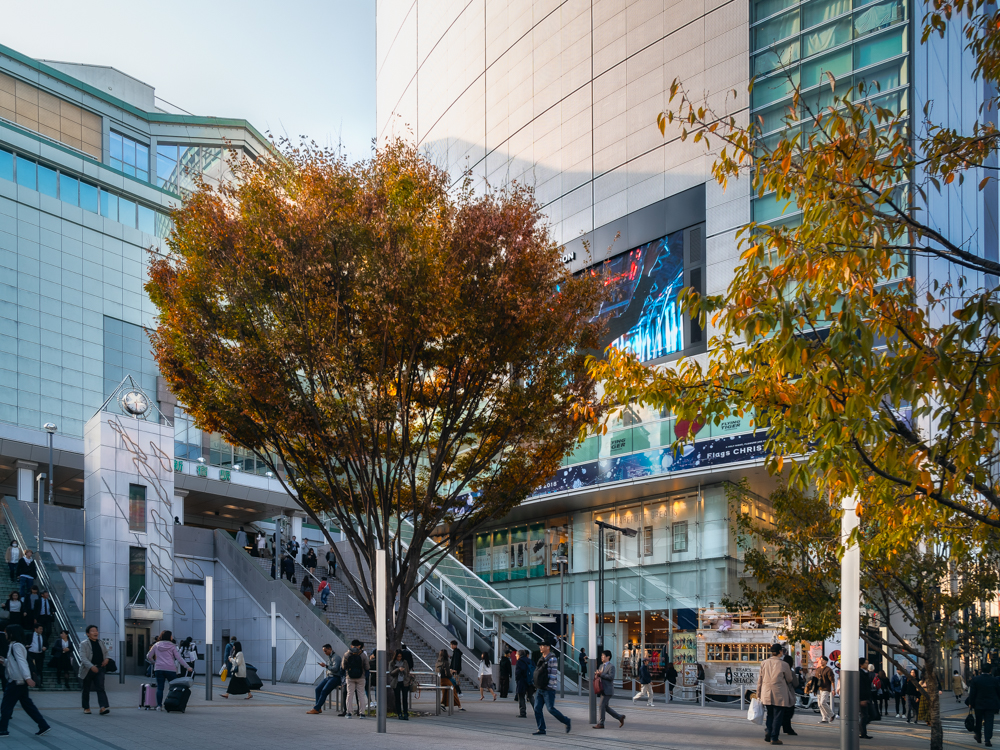 Akihabara by Night
We show a lot of restraint here in Australia when it comes to advertising on buildings. Not to say that there is no advertising, far from it, but you will rarely see a whole building covered in colourful advertising billboards as you will see in some cities in Asia. While this might not appeal as much during the day, I was always fascinated with how in the evening, the moment the lights go on, everything becomes magical, and the city springs to life!
This is particularly true in such a popular place as Akihabara, the electronics district known for video games, anime, manga, and computer goods. Indeed, the bright lights and vast, colourful billboards play very well into the lifestyle and atmosphere of this unique location, which celebrates Japan's youthful cultural exports 24/7 in a non-stop musical parade of light and sound.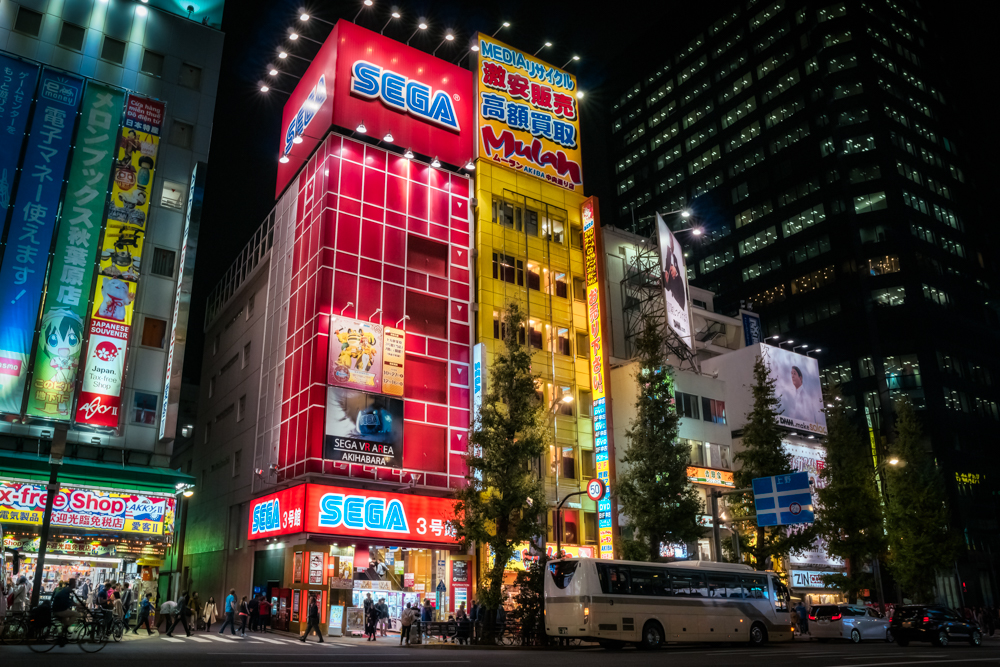 In Akihabara, tourists with cameras rub shoulders with the local youth, as well as large furry mascot animals, French maids, Transformers, comic book heroes, electronics and radio heads, and virtual reality characters beckoning to passers-by from wall-length displays. It's the Mecca of anime and manga enthusiasts, the home of vast and cheerful girl-bands who epitomise the musical "idol" subculture, a great place to eat popular local comfort food like "Hamburg steaks", and so densely packed with merchandise, books, video games and memorabilia that it's easy to get absolutely lost in.
As the mother of two sons who know and love this culture well, it was a must-stop destination… and while it isn't specifically known for its fashion the way areas like Shibuya are, people-watching here among the cosplayers, maids, young shoppers and entertainment events are extremely rewarding for a photographer as well. I wasn't there for very long, but it certainly made an impression!
In my next post, I will show you some techniques you can use with your cityscape and architectural photos to have some fun and be creative! Stay tuned for more! And if you are interested in Shinkansen the fast Japanese Train check out my previous post here