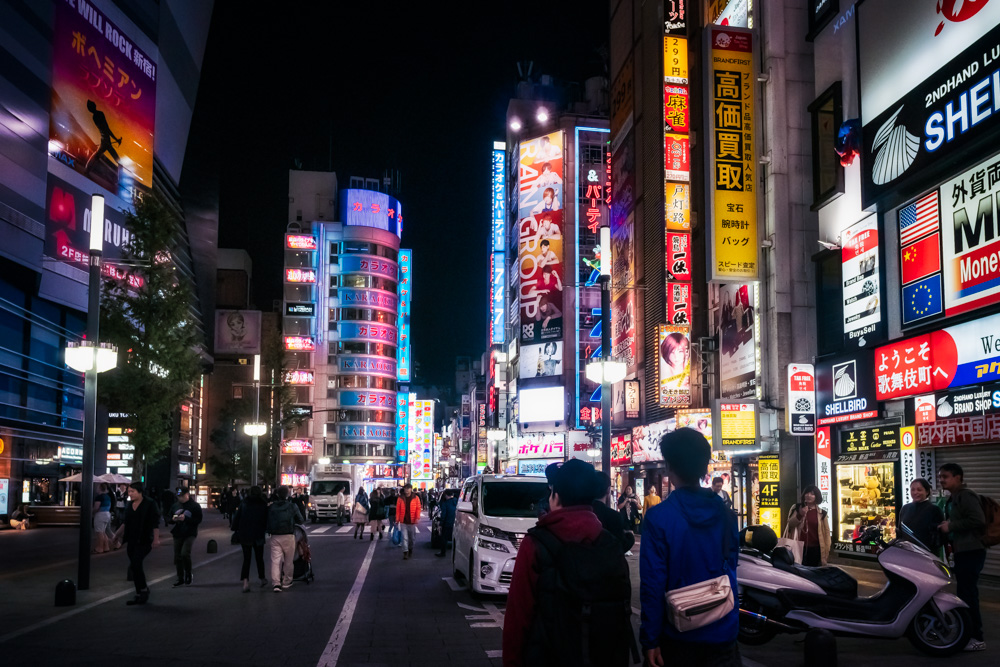 Fun Things to Try with your Cityscape Images
Now we will try to have some fun! Finding new creative ways to express yourself is always fun. For this exercise, I will use some of the Tokyo images I presented in my previous blogs. If you didn't see them before, I suggest you may take a few minutes to have a look here. However, it is not absolutely necessary for this conversation.
Tokyo by Night Slideshow - Aerial and Street Level
1 -Turn it into black and white
The first thing you will think about when it comes to architectural images is to try to turn them into 'Black and White'. And this is not a random thought. Stripping the image of colour will eliminate any distractions and complexities and allow you to concentrate more on the subject and composition. What is architecture if not composition, volumes, spaces, light and shadow? At least from the photographer's point of view. The subject of architecture and the black and white form of expression is very complex and we will revisit it in more articles I have planned for the future of this blog.
In the short video above you can see how different a 'Tokyo by night' slideshow (as you could see in my previous article) will look in black and white.
2 -Create a Retro Glitch Effect
One of the 'crazy' and 'fashionable' things you can do nowadays is the enigmatical 'Glitch Art' which is deliberately simulating the duplication of colour that happened with the old technology TVs or VHS. Why would you want to replicate the annoying defects of the old TV, you ask? Because for an artist it can lead to new ways of expression. Distorting and separating colours are surprisingly easy to do in Photoshop using RGB (red, green and blue) channels, layers and a few blend modes. For people who would like to learn this technique, Itchiban has an awesome explanation video here.
But using this technique will go too crazy very fast, so you will want to restrict it in particular areas and it will not work on any picture. For example, I thought it will be suitable to use it to make the exciting electronics district of Akihabara in Tokyo even more exciting! In the gallery below, move your mouse over the photo to see the effect on the first two photos.
3 -Colourful Fake Laser Show Effect
What do you like the most about a great cityscape at night? They are full of colour and light! Sometimes a festival happens in your city, like the laser show I showed you in the Vivid Sydney post. They were images of a real show. 
But what if you don't want to wait for an event like that, or you just want to show how wonderful your cityscape is, by exaggerating and exacerbating the city lights in a fake laser show? Then you can create a laser show effect in Photoshop. Check out the last two photos!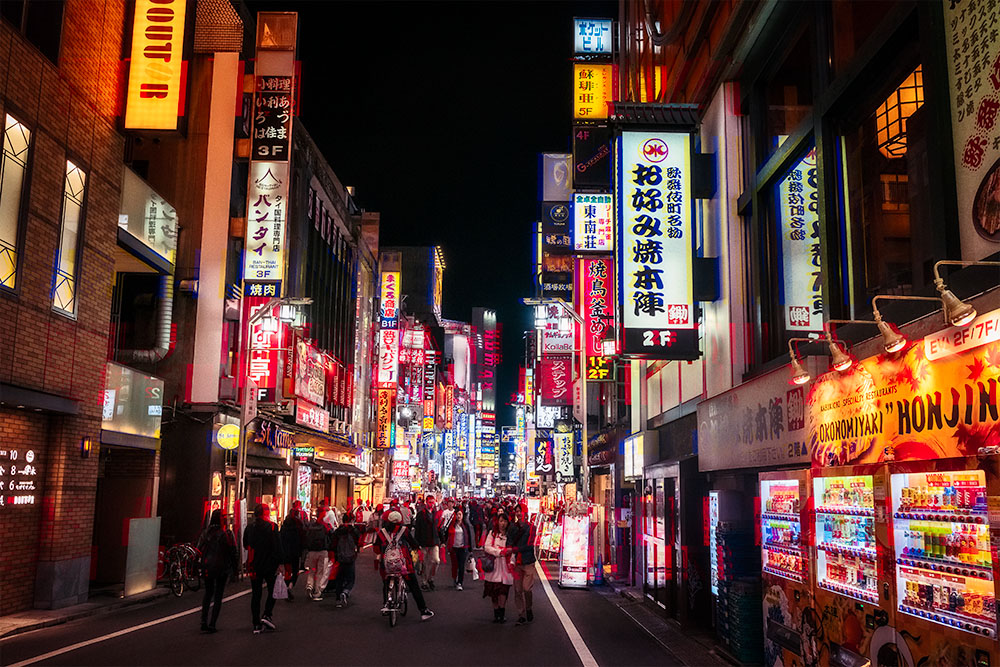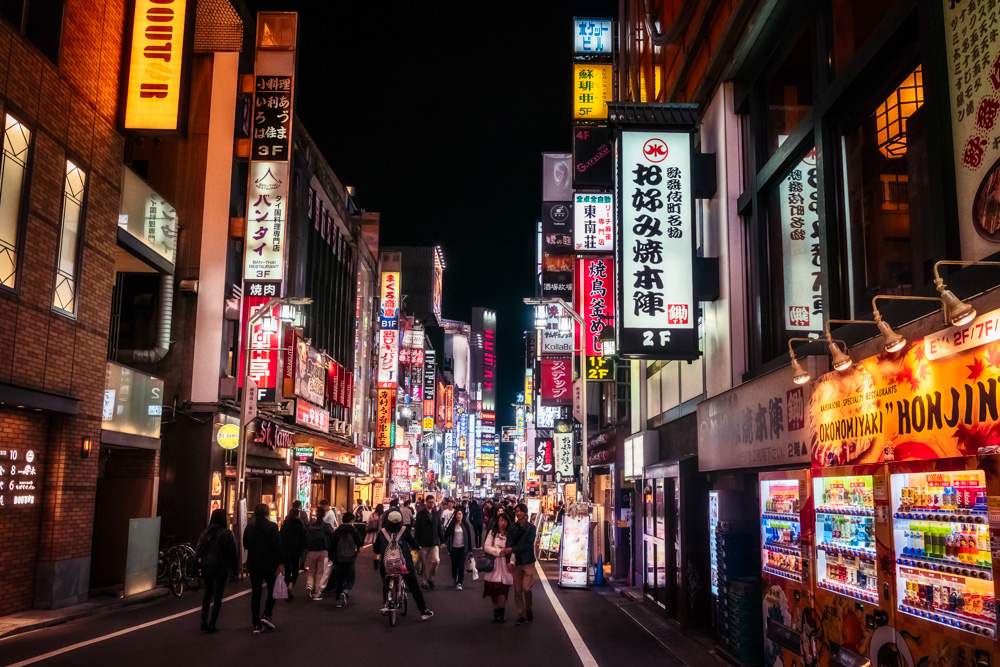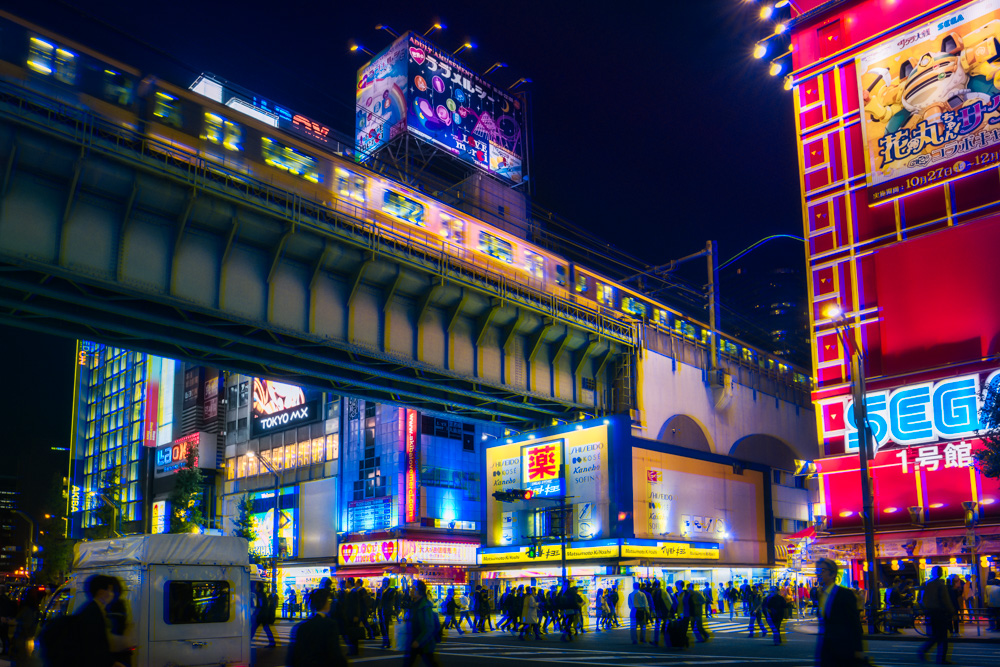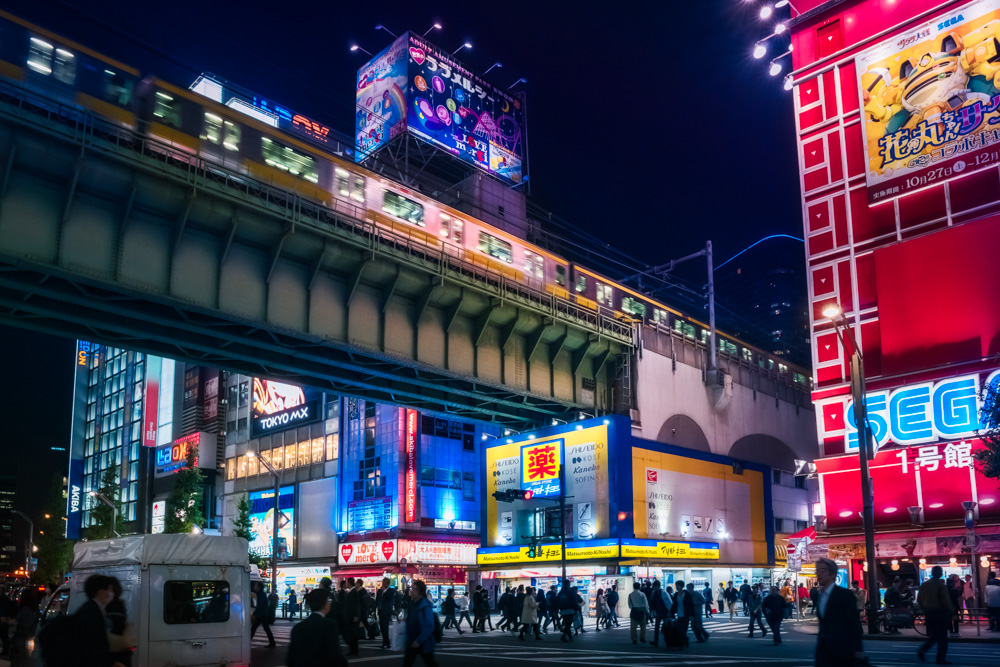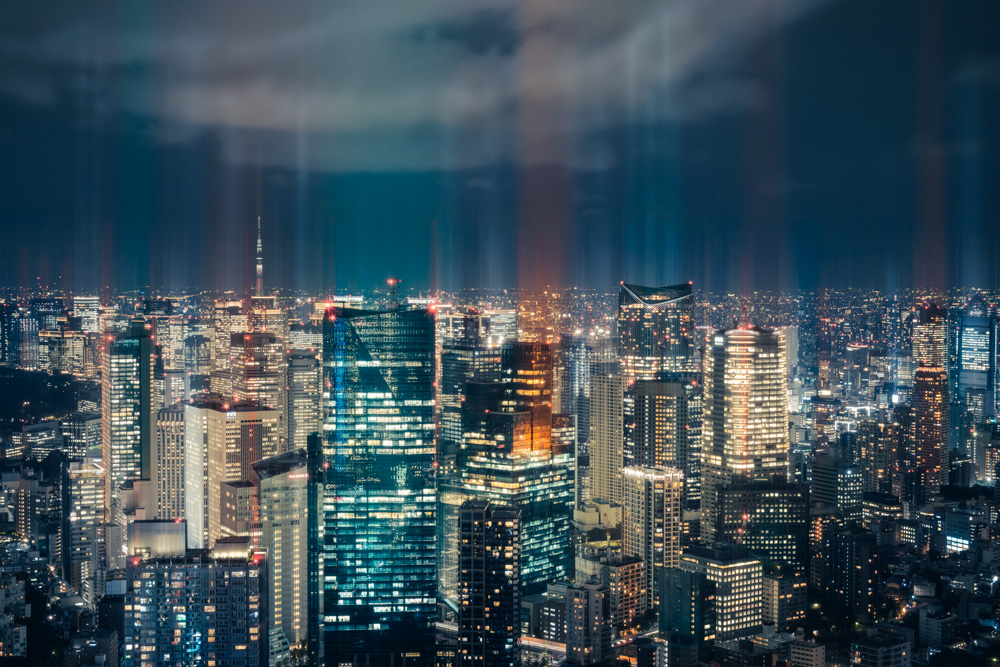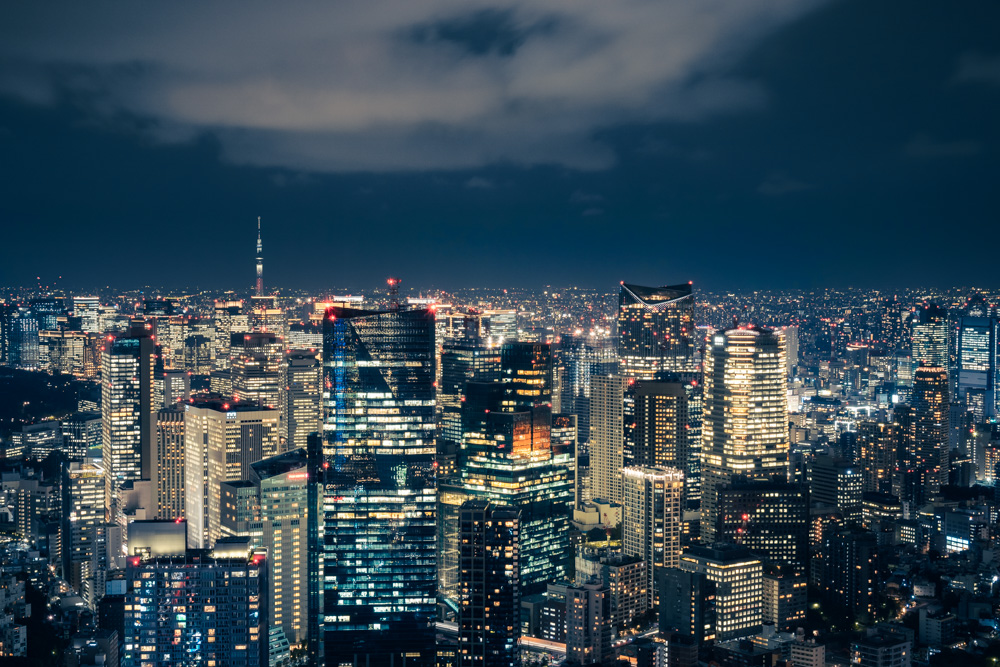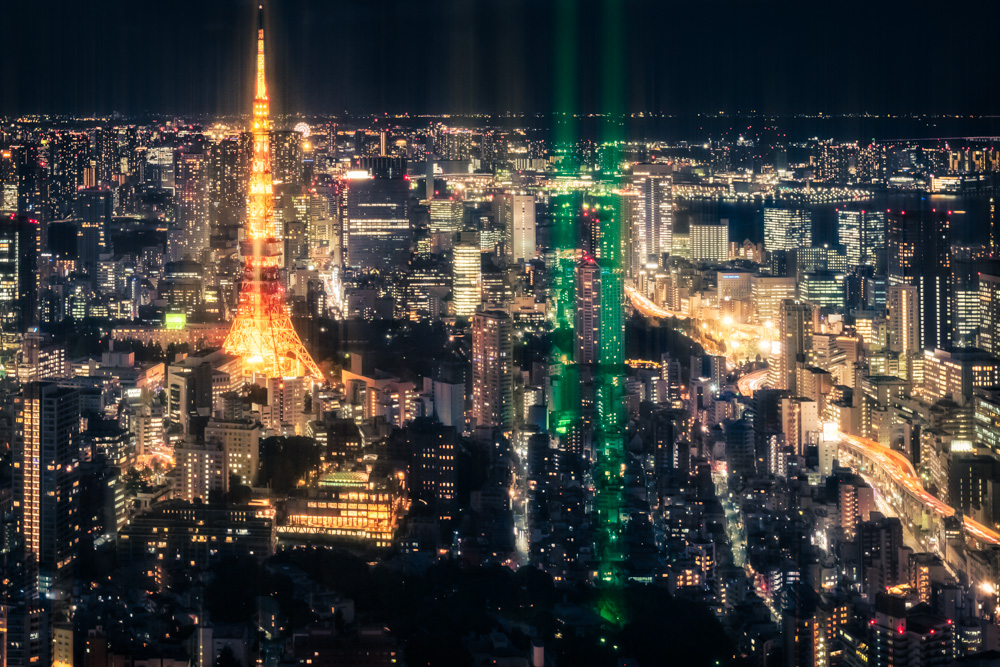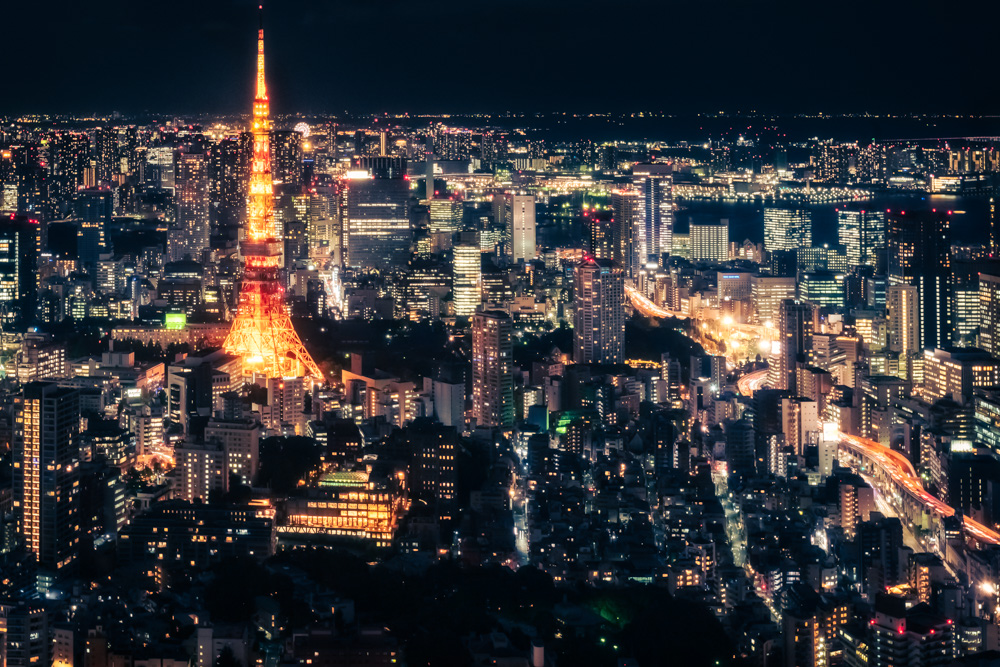 Share this article on your social network: