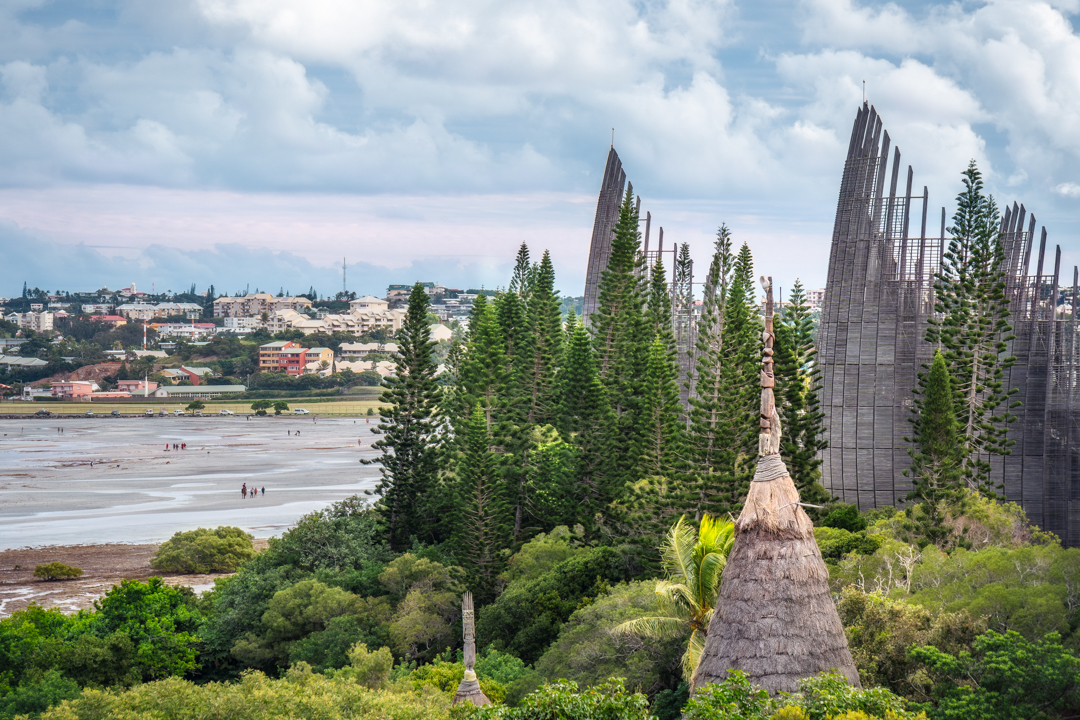 Architizer -One Photo Challenge Competition
My entry to One Photo Challenge Competition 2021 organized by Architizer:
I call it: 'Will architecture save our future?' It has been published in the 2021 One Photo Challenge Gallery.
The subject was to submit one photograph that powerfully communicates an architectural form or space, capturing the essence of the place and the experience of those that would inhabit it.
My photograph represents the view of the Kanak Native Art Museum by architect Renzo Piano in Noumea, New Caledonia. The view also includes the nearby beach at low tide and it has the Noumea Cityscape in the background.
I choose this image to tell a story. I wanted it to be an allegorical image. So, here is my story:
Will Architecture save our Future?
As I looked down from the hill overlooking the Tjibaou Cultural Centre, lining up my shot, an allegorical image formed in my imagination. It was as if all the architectural challenges and triumphs of the past, present and future stood arrayed before me. Straw huts of Kanak design reached high into the sky, monuments to ancient ambition. As I framed the image, that ancestral yearning blended naturally into the museum's sail-like projections, the curves of their eco-friendly "green architecture" a striking contrast to the city of Noumea that stretched out behind. Although my viewfinder was filled with lush vegetation, already heavy clouds had gathered and the tide was coming in to displace the scattered pedestrians as if to echo the next great challenge in Architecture: will mankind learn to live in harmony with nature, as our forefathers did, or will our cities and our works one day be swept away?
It looked to me that the people walked their pets nonchalantly on the beach and didn't seem to care much about the threat they are facing from the 'clouds' of climate change and the water becoming scarce. I thought: maybe the architects will find a way!
There were numerous entries from people around the globe as expected. Therefore, I didn't expect to win, but I enjoyed the challenge. I wanted the predominantly green colour in the image to be a symbol of hope. What do you think?
You can find more images of Renzo Piano's Tjibaou Cultural Centre in my Architecture Photo Gallery here, and more images from our New Caledonia visit in my Adobe Portfolio here.