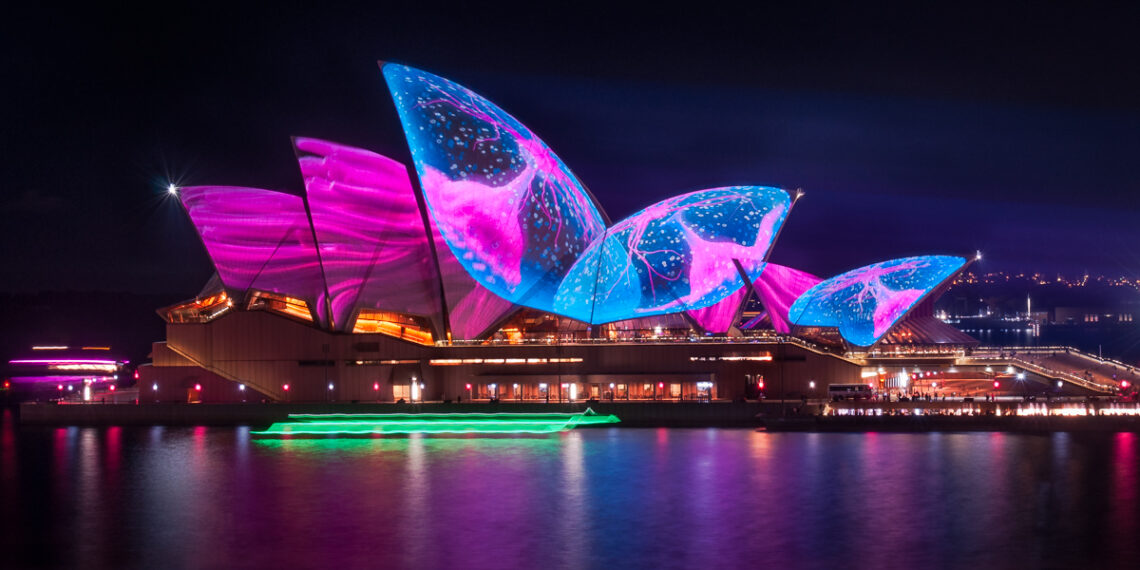 Missing Vivid Sydney? – Let's remember!
We are in lockdown here in Sydney, so, unfortunately, the Sydney Festival, and in particular, our beloved Vivid Sydney are probably not going to happen this year. For the people who missed them a lot, I put together some slideshow videos from my long exposure photos taken at Vivid Sydney 2017 and 2018. I cannot show you images from Vivid 2019 because I was not in Sydney at the time. I make a point of only showing my own images and videos on my blog and website. However, you can have a look at my blog from Vivid 2016 here.
Vivid Sydney 2017 may have been my favourite of them all. The artistic light projections were impressive to say the least! Generally, the main points of attraction are the Opera House and the Harbour Bridge, Sydney's best known icons, where the most spectacular displays take place. The roofs of the Opera are visible from any point, as you walk around the promenades of East Circular Quay.
Sydney Opera House is always illuminated with colourful light design imagery during the Sydney Vivid Show. The image shown at the top is evoking pulsing sea creatures into a world of colour! It was maybe the best I've ever seen at Vivid!
In 2018 we celebrated the 10th year Anniversary of Vivid. Interactive lighting and a full colour Laser Show illuminated the whole Sydney Skyline, from the Harbour Bridge to Circular Quay, and crowds of people enjoyed the entertainment. The Sydney Harbour Bridge was dressed up in multiple colours and laser beams shot from the top of the arch. The sails of the Opera projection display designs were inspired by conservation and the wonders of wildlife. It was called 'Metamathemagical' and contained geometrical and environmental features.
Music for Vivid 2017 Slideshow: 'Let me Reminisce' by Pleasant Pictures Music Club.
Music for Vivid 2018 Slideshow: 'Hungry for The Magic' by Pleasant Pictures Music Club.
I hope I could entertain you shortly with my virtual 'Vivid Sydney of the past', maybe even bring a smile on your face today. Cheers!
Share this article on your social network: