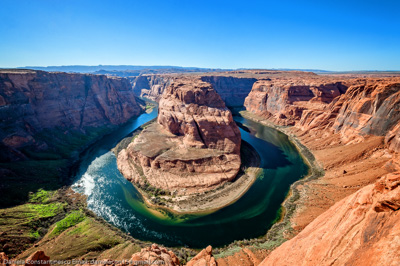 Horseshoe Bend – Colorado River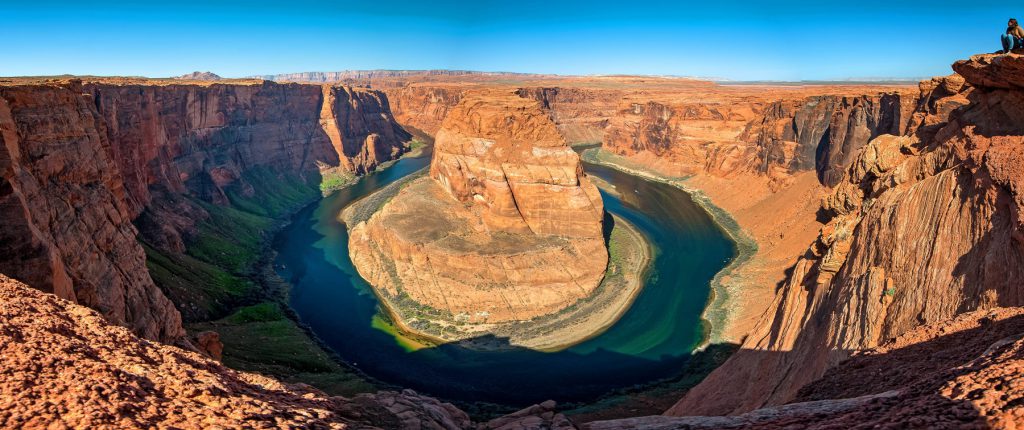 After Grand Canyon, the next stop was the small town of Page where we visited two amazing places: Horseshoe Bend and Antelope Canyon -both breathtaking, 'WOW' places, like nothing we have ever seen before. And both posing different challenges for photographers!
At Horseshoe -a meander of Colorado River- you stay on the edge of the cliff and look down approximately 300m, so vast and beautiful! But I was surprised there is nothing to protect you from falling to your certain death, I did not see any rail or any sign of warning… Well, this is probably my Australian mentality speaking, it would be ridiculous to fence out the whole Grand Canyon… It doesn't make sense…
Anyway, to take my photos, I had to lay down on the ground, close to the edge, hold my camera against a rock so it doesn't move, to be able to take some handheld bracketed shots. It was fun and I would do it anytime again, I am not afraid of heights! Believe it or not, I like it! And I was not the only one doing that! Many other people enjoyed themselves, taking selfies 'on the edge of the cliff'.

Next Post: Antelope Canyon!