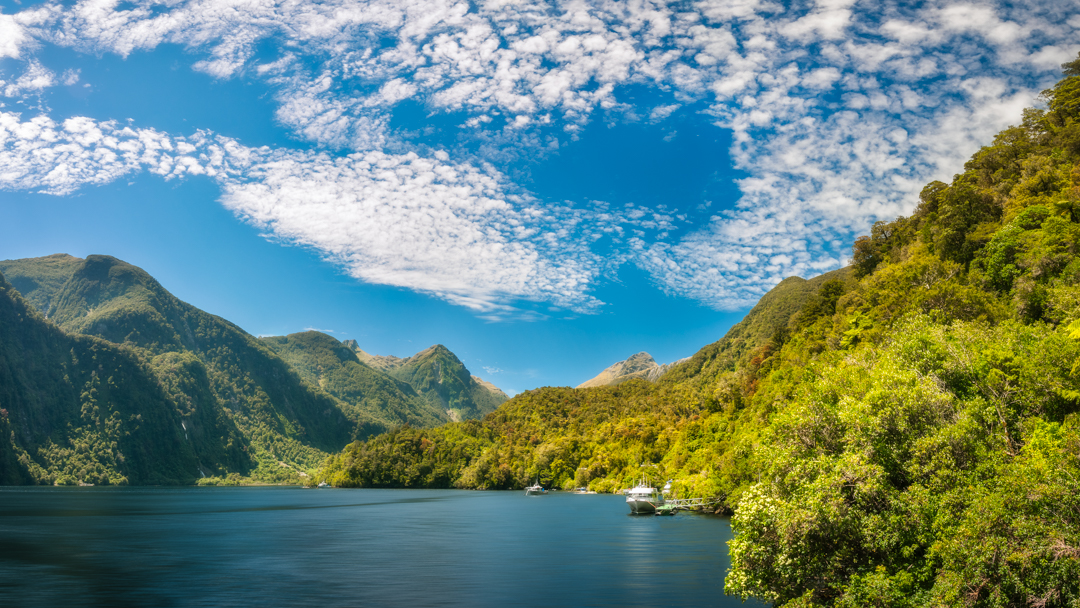 In the Fjords: Doubtful Sound
Early Morning Cruise from Lake Manapouri to get to Doubtful Sound
As I mentioned in my Milford Sound article/blog, the gateway to both fjords is the small but charming city of Te Anau, on the shore of the alpine lake with the same name in Fiordland National Park, New Zealand.
You can stay at a hotel or motel overnight, but it is also worth spending a few days there if you have the time. For the more adventurous there are wonderful hiking tracks starting in or around Lake Te Anau. The Kepler Track for example and the world-renowned Routeburn Track are traversing wild and scenic mountain country in both Fiordland and Mount Aspiring National Park.
Getting to Doubtful Sound is an adventure in itself. You cannot drive yourself there the way you could to get to Milford Sound. Rather, you'll have to take an early morning cruise out of the Town of Manapouri, which will ferry you across Lake Manapouri all the way to the Hydro-Electric Plant. From there, you will hop on a bus to take you over Wilmot Pass, where you can stop and admire the fjord from above. Finally, you can jump on another boat to take you into the fjord at Doubtful Sound.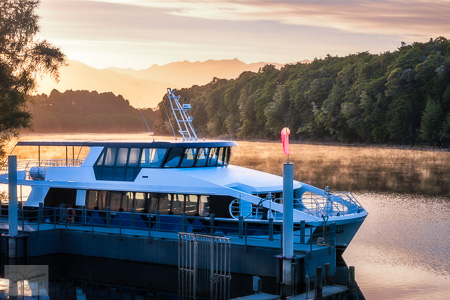 Doubtful Sound is 10 times longer than Milford Sound and less accessible
The building of the hydroelectric plant made it easier to open the wild and remote area of the fjord to tourism.
Building the plant was an ingenious feat of engineering, as it takes full advantage of the approximately 100m difference in water level between Lake Manapouri and Doubtful Sound to generate 5100 GWh of electricity per year for the South Island. At the same time, it was not without its challenges. Through it generates green energy and no emissions, the plant's construction did involve a substantial environmental impact, which generated numerous protests from New Zealand's people.
We booked the cruise to Doubtful Sound with RealJourneys and we were very happy with their service. We had been told the weather can get pretty wild in this part of the world, but we were fortunate enough to enjoy the most spectacular weather all the way.
Doubtful Sound has clean water and incredible scenery. Interesting mountain formations, often with a spherical or pyramidal structure that make them feel like something out of a fantasy world, create a wonderful backdrop for the day and overnight cruises. Kayaking and other water sports are also available to allow you to get the most out of this remote fjord.
An overnight cruise is a fantastic experience, where you are lost in the wilderness of the natural world far away from any light pollution. The pristine waters of the fjord sparkle in the moonlight, creating an ethereal feeling.
Thank you for following me on this journey through the pristine alpine scenery of Doubtful Sound! For more images and facts about New Zealand please check out my newly published New Zealand Landscapes Photobook. It is also available in e-Book format here.